What are the top bowling shoes? A good measure would be to see what shoes the top ranked bowlers wear while dominating their sport. This list complies the top ranked bowlers and the shoes they wear. Have you ever wondered which top bowling shoes are worn by the world's top bowlers? We will answer that question for you here.
Men
---
Dominic Barrett hails from England and holds the 1 world ranking. He has 11 career 300 games and has 4 tour titles, including 1 major title. The key to his delivery is his push away, which is very important to have precise footwork to ensure smooth ball release. He chooses the Storm Men's – SP² 900™ – White shoe. The White/Blue/Yellow shoes have a full grain leather upper, a saw tooth heel and come packed with extra soles and heels to control wear. The SP2 900 is available in right or left handed models.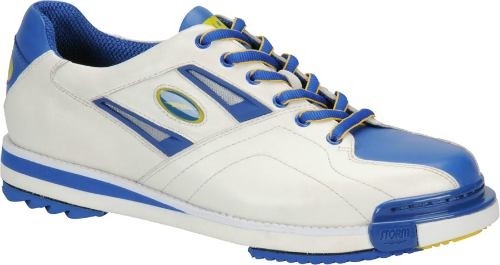 Mike Fagan, The 2 world ranked bowler grew up in New York but now lives in Texas. He is right handed and has won 5 titles, including 2 major titles. He is known for his high backswing and smooth release. He employs a Cranker bowling style which allows for maximum ball rotation. His shoe of choice is the Dexter SST1. These shoes feature stitch down construction, EVA midsole for stability and Goodyear® PowerPivot™ push-off sole with Duratip™ traction toe.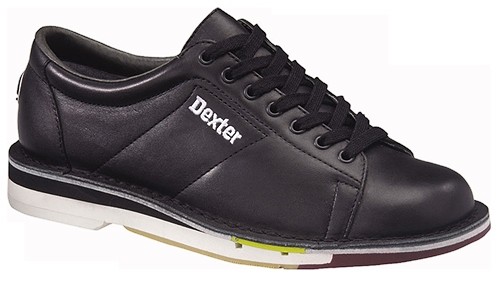 Jason Belmonte from Australia currently holds the 3 world ranking. His 2 handed bowling approach style is starting to gain popularity. He is right handed, has 15 300 games and has 12 titles including 5 majors. He employs a Tweener style which produces moderate revolutions. His shoe of choice is the Dexter SST6LZ. The shoe upper is made of full grain leather, a Removable S8 slide sole and H5 saw-tooth heel. The shoe comes in Black/Stone and comes in both right hand and left hand models.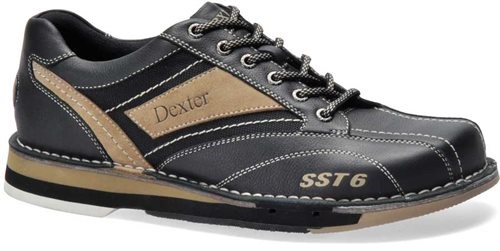 Women
---
Kelly Kulick currently holds the 1 ranking. She is from New Jersey and has made history in the world of Bowling by winning a regular Professional Bowlers Association tour title. She compliments her game with a well-balanced fitness routine that consists of a variety of cardio activities, weight-lifting and yoga. She has appeared in ESPN's Magazine Body Issue. Kulick employs a Tweener bowling style which means that she employs elements from other styles to create her own versatile style where she may use quick changes when necessary. Her Bowling shoe of choice is the Dexter SST 8. These shoes feature full grain leather upper, leather Toe Drag Protector and offer the ability to interchange both the sliding and traction soles.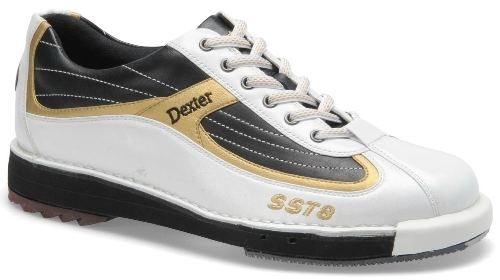 Liz Johnson currently holds the 2 ranking and is originally from New York. She has 21 career titles of which 5 are majors. She bowls right handed and employs a stroking bowling style which means that she has a low backswing and smooth delivery and relies on accuracy and placement more than raw power. Her style may not be able to blow through pins, but her career has shown that the consistency of the Tweener bowling style has translated to consistent career success. Her bowling shoe of choice is also the Dexter SST 8.
Sandra Andersson is currently ranked world # 3 and is from Sweden. She was introduced to bowling at an early age at has never looked back. She is still seeking her first career title.  Nutrition and physical training are hallmarks to her success. Her bowling style would be classified as a Tweener. Her bowling shoe of choice is the Dexter SST 8 LE. These White, Black and Red shoes offer leather toe drag protection, full grain leather upper and shoe protectors.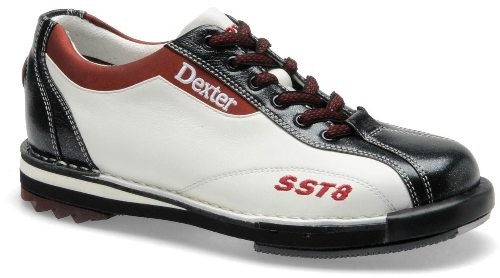 **This post contains affiliate links and we will be compensated if you make a purchase after clicking on our links.